For every property professional
Real Estate
Finance
Conveyancers
Mortgage Brokers
Builders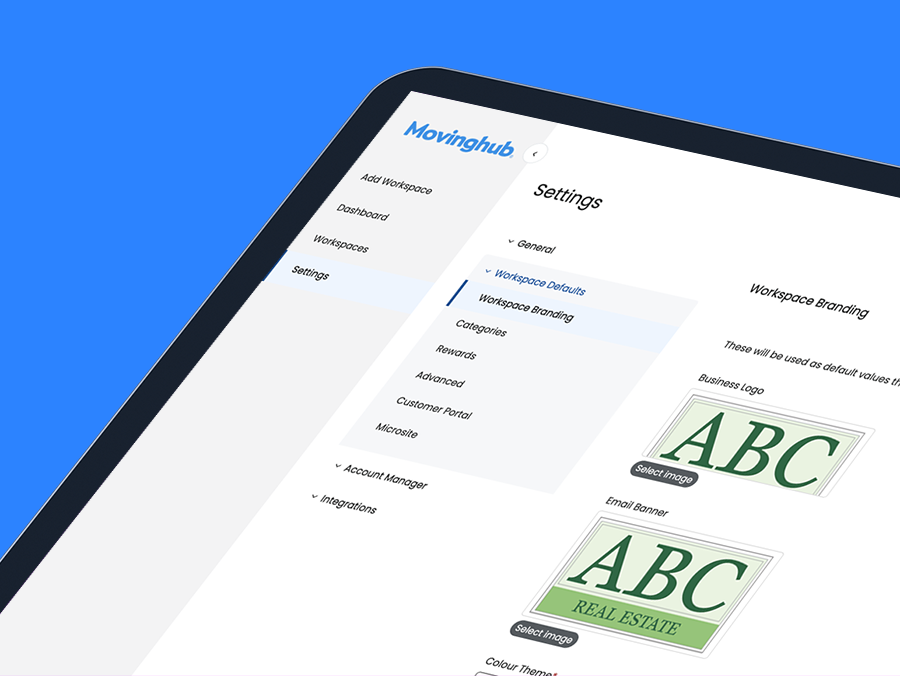 The power to choose your brand
Customise the look and feel of all external communications. Change the logo, colours and fonts to gain credibility with your customers.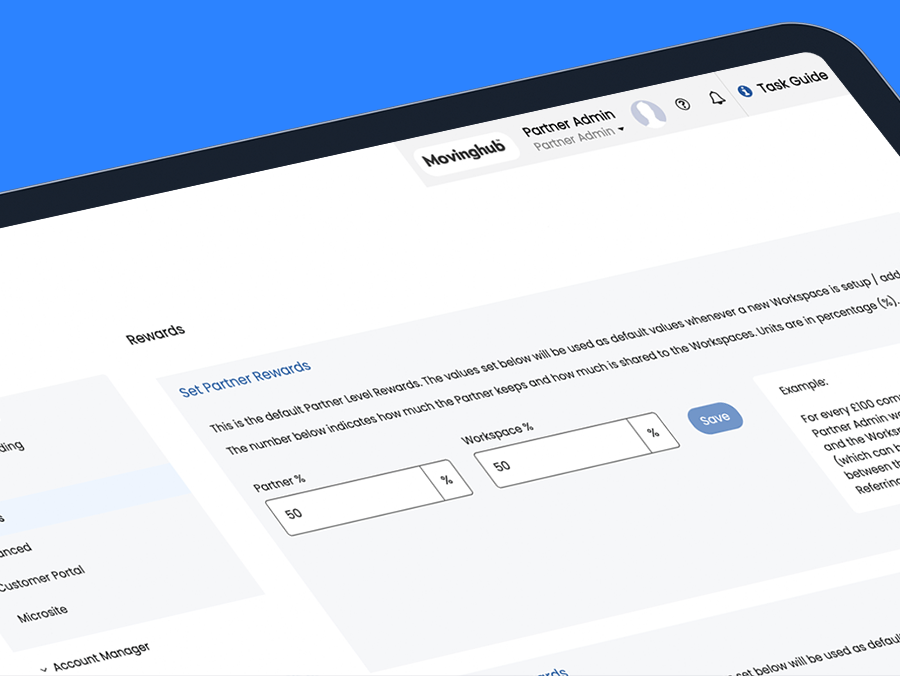 The power to manage and reward teams
Manage individuals, teams and offices by allocating levels of access. Create customised branded portals for each level of access. Allocate your commissions to reward those involved. Create a custom dashboard for each user.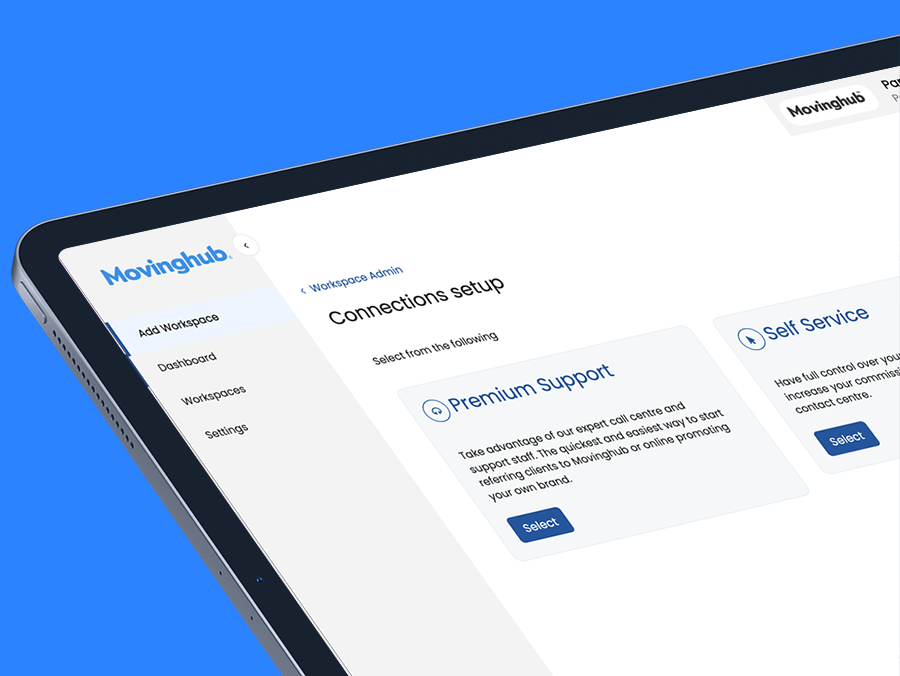 The power to choose your own call centre
Select whether to use our expert movologists to manage your customers through the process or receive a greater share of the commissions if you manage this yourself.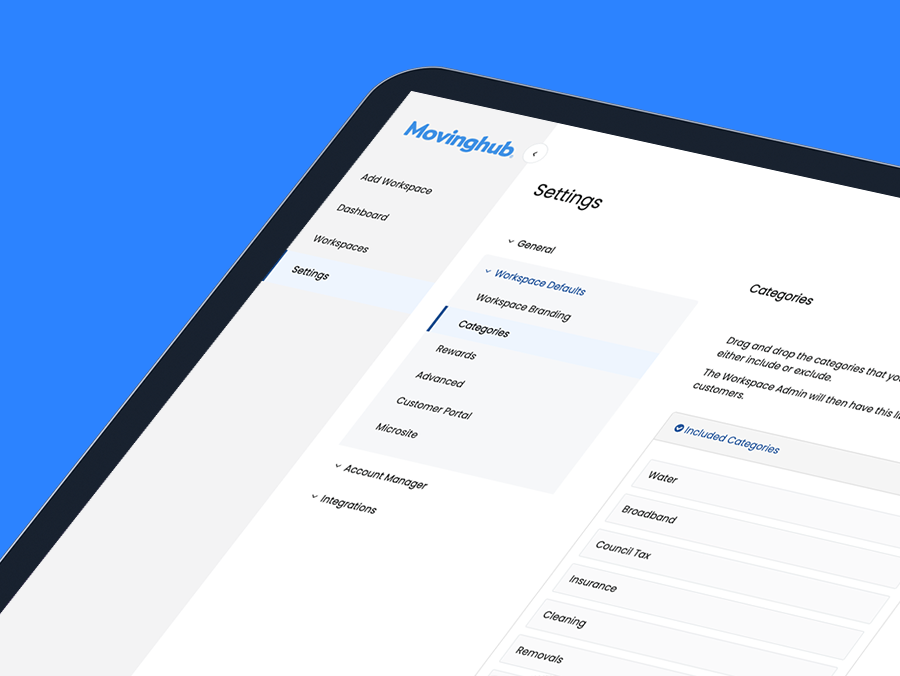 The power to curate the services offered
Invite your own service providers to join the marketplace and select which service providers to offer to your customers.